Realtimes Introduces Feiyun Smart Box RTSS-Z201 Based on NVIDIA Jetson Orin Lineup at COMPUTEX
Beijing China—Date—Realtimes today announced Feiyun Smart Box RTSS-Z201,powered by the NVIDIA® Jetson AGX Orin™ system-on-module for edge AI, robotics and industrial automation.
Feiyun Smart Box RTSS-Z201 powered by the newest Jetson AGX Orin Industrial production modules, expands the worldwide adoption of the NVIDIA Jetson platform.
- It can meet the demanding requirements of low-speed autonomous machines such as video access, multi-sensor fusion, and environmental adaptability;
- It is suitable for AI at edge applications including robots, industrial host controllers, vehicle-road coordination, and low-speed autonomous machines.
- High-performance GPU, graphics processor, DLA are suitable for computer vision, machine learning, codec and other applications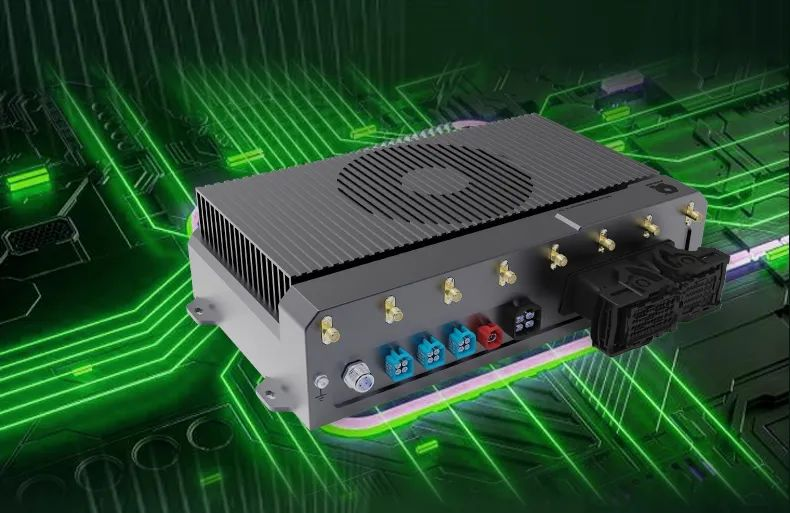 Features
l l AI performance up to 248TOPS, support TAO, Deepstream, TensroRT and other SDKs;
l l 12 channel GMSL2 cameras meet video input requirements
l l 10 Gigabit Ethernet interface, bringing higher bandwidth and longer transmission distance
l l Automotive Ethernet interface to overcome problems such as bandwidth, delay, synchronization, and interference
l l 4 channel full-speed Gigabit Ethernet; Support PTP synchronization function
l l Built-in M2 keyB interface for 4G/5G function expansion
l l Built-in M2 keyM interface, easy to achieve SSD expansion
l l Built-in miniPCIe interface, support wifi/BT, video capture card and other peripheral access
l l 4 channel CAN, support CAN FD; USB, I2C, SPI, serial port and other common interfaces are available
l l Stable interface connector, IP65 protection level
The full range of six Jetson Orin-based modules are now available in production, from the Jetson Orin Nano — which provides up to 40 trillion operations per second (TOPS) of AI performance in the smallest Jetson module — up to the Jetson AGX Orin, delivering 275 TOPS for advanced autonomous machines.For example, the Feiyun Smart Box RTSS-X306 based on Orin Nano core equipped with industry drones, and the RTSS-X304 based on Orin NX for detecting robots; Low speed unmanned vehicle domain control RTSS-X201 based on Orin's high computing power;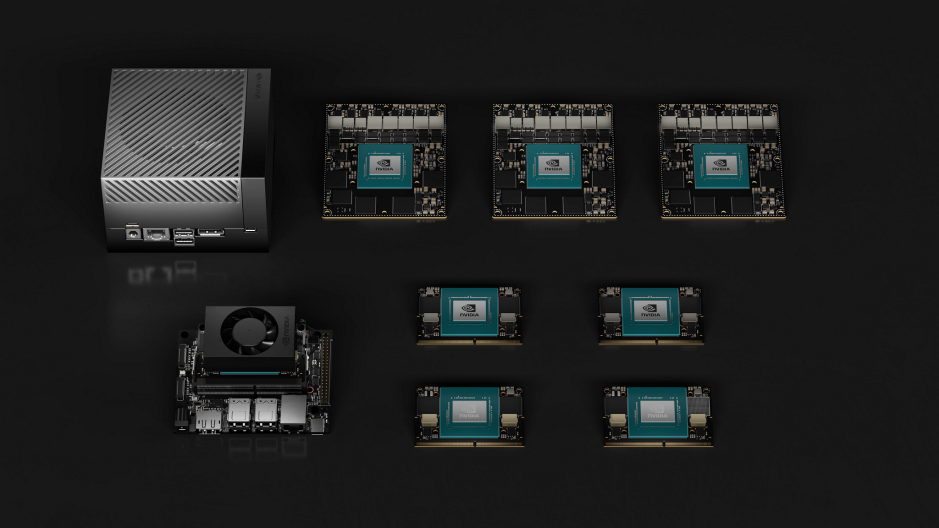 The NVIDIA Jetson AGX Orin Industrial module, announced this week at COMPUTEX, is the latest member of the Jetson Orin family, delivering up to 248 TOPS of AI performance for embedded industrial applications with power configurable between 15-75W. With 8x the performance of the prior-generation Jetson AGX Xavier Industrial, the new module is form-factor and pin-compatible with the Jetson AGX Orin. In addition, it offers security features — like hardware root of trust, secure boot, hardware-accelerated cryptography, support for encrypted storage and memory and more — to safeguard customer deployments.
Realtimes Technology has built a solid reputation in market for its expertise in providing professional embedded solution,design services,delivering unsurpassed technical support and developing innovative products that improve customer's projects' design efficiency and cost effectiveness. Dedicated to strict quality control and thoughtful customer service, our experienced engineers are always available to discuss your requirements and ensure full customer satisfaction.
As a Global Ecosystem Partner of NVIDIA,Realtimes offers high reliability and low cost embedded AI solutions at edge on field with self-designed carrier boards and expertised rugged smart box,having such solutions the risks and cost of developing hardware will be reduced dramatically,customers can focus on software design and finalize their own solutions to market with a fast time.Realtimes offers diversified carrier boards including Jetson TX1/TX2/AGX Xavier/NANO/Xaiver NX/TX2 NX/AGX Orin/Orin NX/Orin NANO and rugged enclosure Feiyun smart box as well as various camera input solutions including USB/Ethernet/MIPI CSI/HDMI/GMSL/FPDLink.
Apart from excellent skills of R&D,Realtimes also has rich experience in manufacturing, our contract factory covers an area of 3600 above square meters and has more than 200 employees,with advanced equipments which can support mass production in long term.
Selling well in China market, we have lots of successful stories in the AI applications such as transportation, retail, AI city, logistics,health care, power and energy. Our products are also exported to Europe, North America, and Asia Pacific. We also welcome OEM and ODM orders. Realtimes offers OEM and ODM service with its talent experts team of engineers who are wealthy of both hardware and software.
Whether selecting a current product from our catalog or seeking engineering assistance for your application, you can talk to our customer service center about your sourcing requirements.
Our experienced employees are committed to strict quality inspection and considerate customer service, timely respond to customer needs and ensure customer satisfaction. We look forward to cooperating with you and providing you with satisfactory products and turn-key solutions.